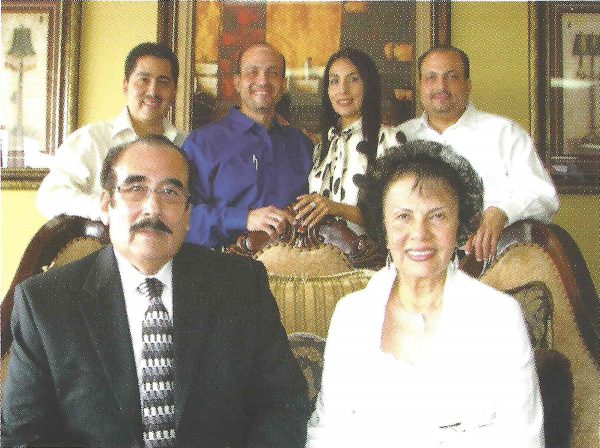 As with many family-owned businesses in America, Gonzalez Furniture started with a humble beginning. Our founder, Jorge Gonzalez, Sr., was born in China, Nuevo Leon, Mexico and later met his wife, Melinda, in Reynosa. Having earned a managerial position in a furniture store at the young age of 12, Melinda formed a strong background in the industry that later helped Jorge build his company.
Having worked many odd jobs in his youth in Chicago and Houston, Jorge brought Melinda to the latter city where their family grew. Following the Vietnam War, Jorge worked for Kingwood Products where he helped build dining room furniture. Always the entrepreneur, Jorge began purchasing second-hand furniture, repaired them and resold them at flea markets. Following the passing of Jorge's boss in 1979, Jorge purchased as much furniture as he could at the company auction.
After relocating to southern Texas to be near loved ones, the Gonzalez family began selling off the furniture at weekend flea markets. Before long, they found new suppliers and began selling at flea markets across the Rio Grande Valley. Jorge knew that he would need his own location to help him keep up with the demand for his products. He acted as contractor to the construction of a 10,000 square-foot building – the first for Gonzalez Furniture. In 1996, a 25,000 square-foot building was built and a 42,000 square-foot location followed in 2004 in Brownsville.
In the years following, Gonzalez Furniture took off faster than ever before, quickly becoming a household name. The company has come to be known as one that treats customers fairly and with respect. Today, both Jorge and Melinda still oversee the company's operations along with the assistance of their four children, Jorge, Jr., twins Jaime and Joel, and daughter Neldy – along with 65 employees, each doing their part to continue making Gonzalez Furniture a respectable name and company in the Valley.